Article
Enterprises Embrace Blockchain Solutions for Environmental Sustainability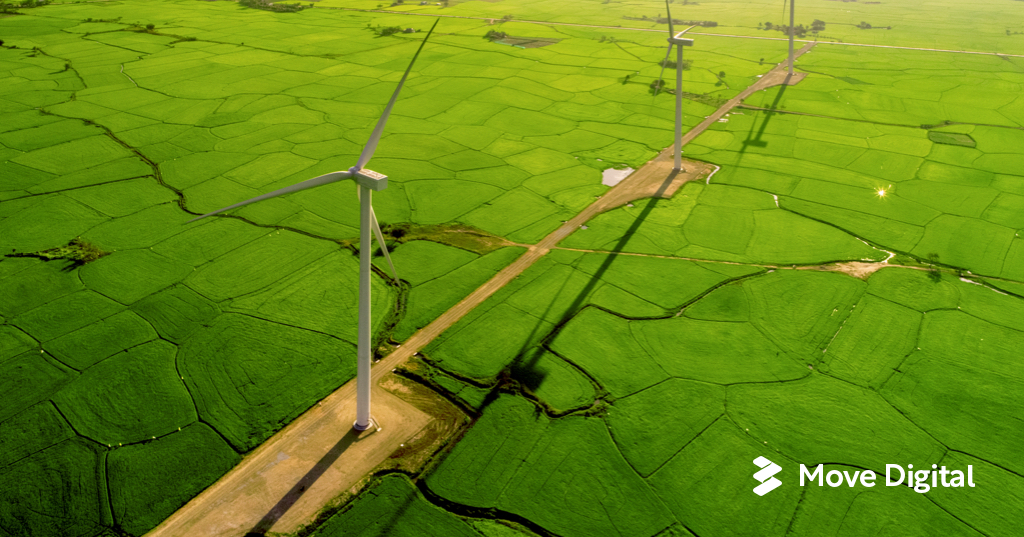 Beyond Blockchain #11: Jaguar Land Rover and Trafigura adopt blockchain to lower carbon footprint
Blockchain and distributed ledger technology (DLT) solutions lower the number of intermediaries required for operations without compromising on efficiency. This is making them especially popular among enterprises. Blockchain gives them the ability to streamline operations and lower costs, two of the many advantages on offer.
As we will learn in this week's Move Digital Beyond Blockchain, blockchain is already playing a role in environmental sustainability and aiding efforts to save our planet. Jaguar Land Rover and Trafigura feature prominently in this release as companies using blockchain for such efforts.
Jaguar Land Rover adopts blockchain for leather traceability
British automobile company Jaguar Land Rover requires significant amounts of leather for its car interiors. In an initiative announced last week, the company trialled using blockchain technology to implement supply chain traceability. The company aims to ensure that their suppliers are using environmentally sustainable processes. The trial was conducted in partnership with blockchain startup Circulor and UK-based Bridge of Weir Leather.
To trace leather from farm to vehicle, the solution uses blockchain to store traceability data derived from GPS, biometrics, and QR codes. Product information is updated in real-time as it goes through the supply chain and the blockchain serves as a source of truth by ensuring that these data are available to all parties, and cannot be tampered with.
During the trial, Jaguar Land Rover was able to trace, among other things, the carbon footprint of the leather that was ordered from Bridge of Weir. Such transparency brought about by the blockchain will eventually incentivize leather companies to abide by sustainability best practices. It also allows Jaguar Land Rover to realize sustainable production practices while delivering high-quality goods.
H&M specialty store to track rental clothing on the blockchain
H&M is a publicly-traded Swedish multinational clothing company. Mitte Garden, one of H&M's specialty stores in Berlin, recently launched a clothing rental service that uses blockchain and internet of things (IoT) to track rented clothing. The solution, called SPIN, was developed by blockchain circular fashion company, Lablaco. It will allow Mitte Garden customers to scan QR codes to retrieve origin information of clothing items that are a part of the special collection.
With customers spending €5 to €9 per item per day to wear these clothes, granting them visibility into the product's journey unlocks a new level of transparency that is sorely needed. According to Mitte Garden, the solution will also give customers the opportunity to upload their looks, thereby giving others a glimpse of what the clothes look like in real life.
Trafigura steps up carbon emission tracking via blockchain
Commodity trading giant Trafigura has also partnered with Circulor to use a blockchain-based solution to track carbon emissions. Trafigura will be using blockchain to monitor its cobalt and nickel supply chains, primarily the ones that service electric vehicle manufacturers. The move is designed to enhance Trafigura's Environmental, Social, and Governance (ESG) goals by enabling physical tracking and tracing of these materials from the point of production to the point where it is delivered to buyers.
As highlighted by Trafigura's CEO Jeremy Weir, the solution improves "transparency in commodity markets, and will enable [the company] to offer our customers responsibly-sourced commodities with a clearly-defined carbon specification."
Circulor is also playing a major role in supporting Trafigura's broader responsible sourcing program. Circulor's blockchain solution will support the physical tracking and tracing of material and communicate ESG data in line with the requirements specified by the UN's Guiding Principles on Business and Human Rights.
UBS trials DLT-based fund distribution platform
UBS Asset Management is a fund management firm with $1.2 trillion in assets. On October 21st, 2021, UBS completed a proof-of-concept with a blockchain fund distribution platform, FundsDLT. The trial involved the use of FundsDLT's platform to onboard UBS investors and execute a transaction lifecycle, from initiation to settlement and transfer. The trial streamlined the distribution process and brought real-time transparency to all parties. UBS announced that the solution passed with flying colors and will be adopted on a larger scale for all of its clients.
UBS joins Azimut Group and Credit Suisse as other major financial institutions that have tried FundDLT's solution. Azimut Group, with $88 billion in assets under management, has already launched funding services on the platform, with Credit Suisse expected to follow shortly.
MDS Mexico to use blockchain to verify COVID-19 results
Mexican medical firm MDS has reportedly launched an in-house blockchain for verifying COVID-19 vaccination results. While results are still delivered physically, MDS includes a QR code that anyone can scan to verify the vaccination status and other health information about a patient.
The use of blockchain helps to protect the patient's data by making it unique and immutable. Test results uploaded to the blockchain include a cryptographic signature of the doctor who administered the dose. MDS ascertains that this approach makes it impossible for unvaccinated persons to falsify results or attempt to steal the information of a vaccinated person and present it as theirs. Being digital-based also means that a patient's vaccination status can easily be verified worldwide.
Latest blockchain investments
Blockchain trade finance startup DiMuto raises $2.35M: DiMuto is a startup that offers a blockchain-based solution for supply chain management. In a Series A funding round this week, the firm raised $2.35 million from investors such as Yield Labs, SEEDs Capital, Ocean Crest Investments and Asia Capital Pioneers Group. DiMuto will use the new funding to scale product development to meet growing client demand.
Republic raises $150M, plans venture into blockchain-based securities: New York-based company Republic recently completed a $150 million Series B funding round led by Valor Equity Partners with participation from Motley Fool Ventures, HOF Capital, Brevan Howard, and others. Republic CEO Kendrick Nguyen told TechCrunch that the company will use part of the funding to launch a marketplace for trading assets (securities) tokenized on the blockchain.
Get started with blockchain In your enterprise
The diverse use cases for blockchain technology sometimes make it challenging for businesses to find core DLT applications that will deliver the desired results. At Move Digital, we have assembled a group of professionals that will evaluate your business objectives to determine key operational areas where introducing a DLT-based solution can radically change your margins and profitability. If you need help getting started with blockchain in your organization, feel free to send us an email