Article
Blockchain is Enhancing Vodafone and Egyptian Ports' Infrastructure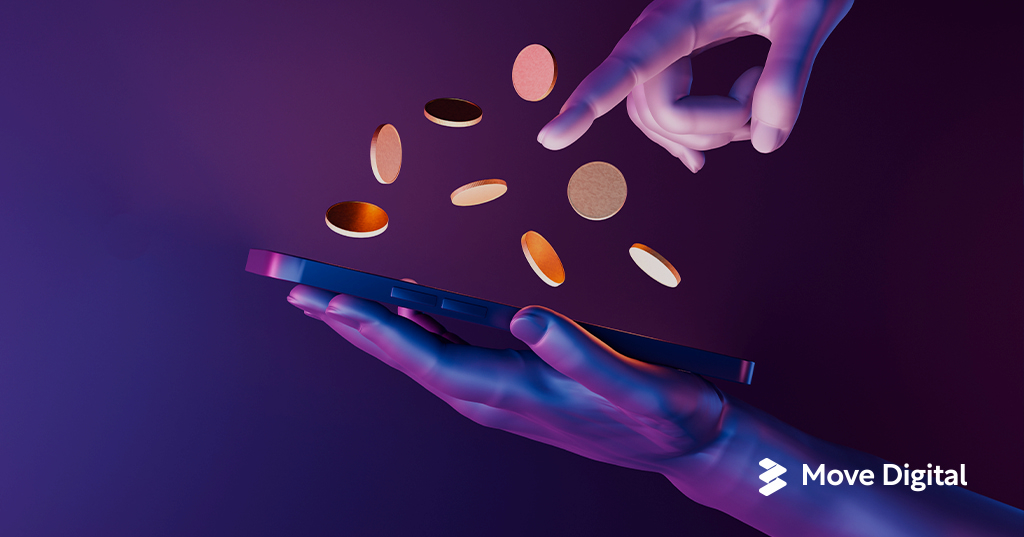 The dynamic nature of blockchain and distributed ledger technology (DLT) allows for multiple use cases within new and existing business systems. Although the banking sector remains blockchain's biggest customer, a number of novel use cases continue to emerge across diverse industries.
This week's Move Digital Beyond Blockchain release covers DLT integration in widely vast fields such as the Internet of Things (IoT), national trade finance, and asset management. Big names such as Vodafone, Mastercard and Santander are featured alongside other newer firms, suggesting that blockchain is size-agnostic. This could help deliver real value for any enterprise if properly implemented.
Vodafone and Mastercard tap blockchain to make IoT devices smarter
Telecom giant Vodafone is conducting a new trial involving its newly launched Digital Asset Broker (DAB) product. DAB is a blockchain platform that facilitates the so-called Economy of Things — a world where internet-of-things (IoT) devices can seamlessly transact and pay for services. For instance, an autonomous car can pay for charging at a station without human intervention.
The latest trial is taking place in the United Kingdom and involves payment giant Mastercard and blockchain startup Energy Web. The partners will utilize Energy Web's blockchain solution to enable electric cars to confirm that the energy available at a charging station is sourced from renewable sources. Once confirmed, the electric car uses Mastercard's payment solution to execute the transaction without human intervention.
Notably, the DAB platform simplifies the onboarding process for IoT businesses seeking to enable communication between devices such as a car and a charging station. Instead of creating the requisite APIs and software for data exchange, they can simply plug into DAB and get started.
Egypt extends deal for blockchain document transfer service
The Egyptian government has extended an ongoing deal with the blockchain document transfer (BDT) service CargoX for its customs facilitation system called "NAFEZA". Slovenia-based CargoX is helping Egypt digitize its trade flows by allowing users to create and manage blockchain-based documents for both local and international trade.
Usage of the BDT transfer service became compulsory for Egyptian ports from October 1, 2021, and has quickly morphed into one of the largest adoption use cases for blockchain in the logistics industry. The system currently handles at least 12,000 transactions daily and boasts up to 75,000 foreign exports as customers.
According to CargoX, the system has resulted in "game-changing time and cost savings" for all parties involved in the Egyptian finance trade cycle. It has increased transparency, lowered the average cargo release time from 29 days to 9 days and slashed compliance costs for exporters from $600 to as low as $165.
$77B Asset manager LaSalle adopts blockchain-based fund solution
Headquartered in the United States, LaSalle is a real estate asset management company with $77 billion in assets under management (AUM). This week, LaSalle partnered with blockchain-based fund solution provider RealBlocks.
RealBlocks provides white label solutions for the alternative investment ecosystem, supplying tools to assist investor onboarding and secondary trading of tokenized blockchain assets. LaSelle is initially adopting RealBlock's digitized investor onboarding system, with the potential to integrate a secondary trading solution sometime down the line.
The secondary trading solution introduces greater liquidity by tokenizing real-estate on the blockchain to make it easily transferable between parties. This model introduces greater liquidity and also provides a single securities record for every party in the cycle, including fund administrators, custodians, and transfer agents.
Santander provides loans against tokenized agro-commodities
Santander Argentina has partnered with blockchain startup Agrotoken in a landmark pilot program. Santander is offering Argentine farmers loans backed by tokens that track the market price of commodities such as wheat, soya, and corn.
Agricultural producers and exporters validate the existence of grain through a Proof-of-Grain Reserve system and then receive tokens representing the quantity of stored grain. The tokens are then used as collateral to access the Santander's credit facility, thus giving businesses access to further capital.
Agrotoken designed its business model in partnership with blockchain startup Accenture and has seen the value of backed grain grow by up to 30,000 tons. Tokens are burned as soon as grain is removed from silos, ensuring that the circulating supply of tokens always matches the quantity of stored grain.
Latest blockchain investments
Toyota joins $7M funding for blockchain-based carbon removal platform: Toyota Ventures, the venture capital arm of automotive giant Toyota participated in a $7 million Series A funding round for blockchain startup Nori. Nori offers a marketplace for tracking carbon removal efforts as tokens on the blockchain.
Princeton University to embark on new blockchain research initiative with $20m funding: Princeton university has launched a new blockchain research initiative that seeks to explore the use of blockchain technology for societal application. The research is backed by $20 million in donations made by notable alumni.
Discover how blockchain fits into your business operations
Move Digital is helping small and large scale enterprises discover the most cost-effective ways to adopt blockchain and DLT-based solutions for daily operations. Our team of experts is ready to help you create and deploy a result-driven blockchain strategy. Feel free to send us an email to get started.